Gear to Carry Your Gear: Five Companies Doing Cool Things:
The proverbial gear prep moment. That moment when your gear is proudly displayed on the living-room floor or on a tarp in the garage. There's something special about that moment and not only because you suddenly realize the sum-total of your gear is worth more than the car you drive to the trailhead. It's an important moment because whether you're saying goodbye to the ebbs and flows of society for a couple hours or a couple weeks, everything you'll need, not for pleasure or comfort or for entertainment, but everything you'll need is directly in front of you.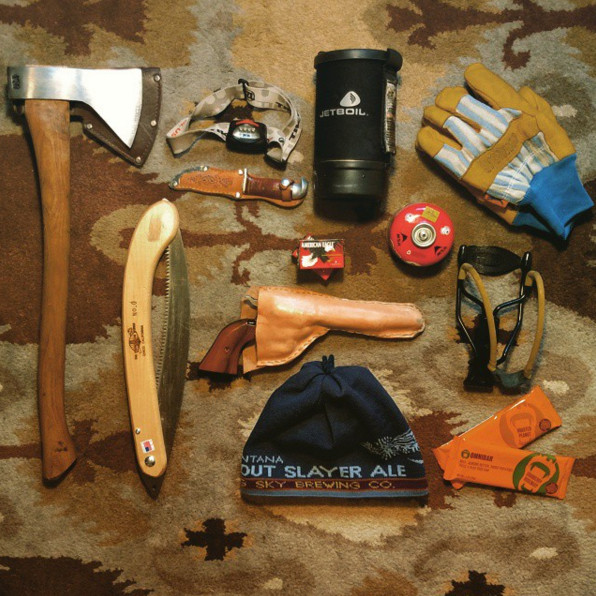 A theme of the packs listed below is a lean design. Deliberately traveling lite. Since the Ikea lamp and the closet full of lightly-used dress shirts have to stay, it forces us to ask the question: well, what's really important here? And that's a healthy question to ask.
Food? Check. Water? Check. Flask? Check. Only the essentials. It's tough to rank your gear in-order of importance. Of course, you could make a good case for matches. You could make a good case for a sharp pocket-knife, but for the non-survivalist or man-vs-wild-esque individual, a great pack ranks pretty high on that list. Today's article features some brands we've come across that we believe are doing cool things in-town, out-of-town and off-the-grid.
#1: The Bike to the Boundary Kind
RockGeist:
About: Born in the hills of North Carolina, RockGeist is an up-and-coming brand with the durability of the well-known tour-de-biker brands and the responsiveness and customer service of an entrepreneurial team enthusiastic about every customer.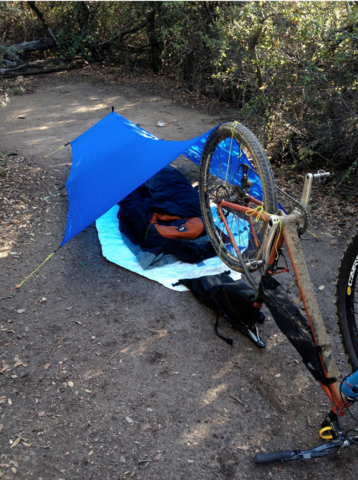 Pricing: $39-$120. Offers custom built bags and universal bags.
Why RockGeist? "If any of your RockGeist gear needs a repair, contact us and we'll repair it free of charge." There's something refreshing about buying gear from a locally owned shop. The odds are good that the person putting the shipping label on your package is the same person that will sew it up for you after some good wear-and-tear.
Third Party Reviews:
High quality buckles, stitching and canvas. Really impressed.

Incredibly well-made bags. Quick turnaround and very responsive. These are perfect for any lightweight touring setup.

Awesome bag and awesome service
#2: The Off-the-Grid Kind
Gorilla 40 Ultralight Pack:
About: Minimalistic in design and weight. The Gorilla 40 is designed for the go-lite backpacker that isn't quite into building their own packs but is into big miles in big wilderness. With customizable features with the waist-strap and accessories, the pack can be customized to reduce grams and power your next week-long warmer-weather backpacking trip or winter overnight/multi-day trip. Your hiking food, essentials and your lightweight gear can be stored up to about 30 pounds.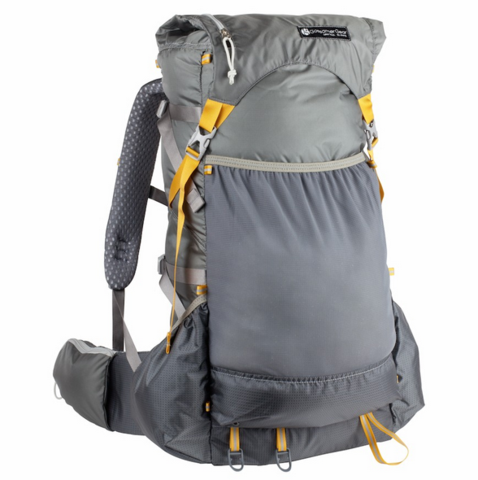 Pricing: Ranging from $100 for day packs to $225 for the backpacking line, the packs are affordable as far as ultralight hiking gear is concerned. The Gorilla 40 is a great introduction for anyone thinking of lightening their load and heading into the woods for a couple days.
Reviews from Gossamer Gear Website:
I love this pack. It is lite, comfortable, holds everything I need it to and compresses down when I'm headed into town. I've loaded it with climbing gear for an overnight mountaineering trip as well as a 4 day trek on the PCT. I've also used it as a day pack when I needed bulkier layers. The accessible hipbelt and side pockets make my "snackpacking" strategy possible (I eat while walking). The removable frame is also nice for when I am carrying varying loads. The most versatile pack I own.
#3: The Day Tripping Day Dreaming Kind
Deuter Speed Lite 20:
Outdoor Labs performed an extensive study and hundreds of hours of research to breakdown the top daypacks on the market. Although the Deuter Speed Lite placed second behind an Osprey Pack, The Deuter makes this list because it's a bit lighter in weight than the Osprey Talon, and it also has less pockets. With seven pockets, the Talon seems a bit excessive. The goal here is reduction and focusing on things that matter. According to Outdoor Lab, The Deuter Speed Lite 20 earns our Top Pick award for presenting the perfect balance between low weight and simplicity with just the right features and comfort.
Reviews from Third Party Website:
"I find myself using it for anything and everything"
#4: The Crush it at the Coffee Shop Kind
The Daylight Briefcase  If you're the type to head to the closest coffee shop on a Saturday morning, the selection from Tom Bihn is a good place to start. Although the team at TH builds quality bags for both the backcountry, the front country and the city country, we're focusing on the coffee shop crowd. Tom Bihn designs all of the bags and has been doing so for the last 30 years. The Daylight Briefcase is perfect for throwing over the back on a commuter bike or traveling simple to and from the coffee shop.
Keep it simple: "There was a relationship between the amount of stuff people were carrying and the amount of fun they were having. The more stuff, the less fun." It's that observation that goes into the design of his bags.
Pricing: The Daylight Briefcase runs at $80.
Reviews:
I love the light weight and simplicity of the design! I carry a 13" MacBook Pro Retina in a Cache, which slips into the pocket in the main compartment that goes to the bottom of the compartment along with my iPad mini and a Rhodia pad.
#5. The Crush it in Camouflage Kind
Mystery Designs CrewCab Pack:
Stepping away from the beaten path for a hunting trip into the backcountry leaves a lot of questions unanswered. The CrewCab Pack helps answer some of those. The pack has options to stay compact for scouting or expanding for packing-out. Reviews come from backcountry rangers to big-game enthusiasts. It's certainly the burliest bag in our list.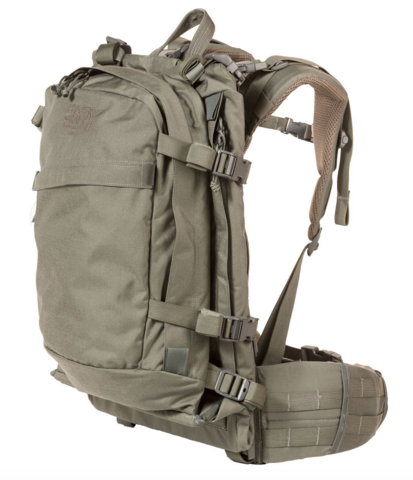 Pricing: At $490, you're getting a truly solid pack with huge versatility and Mystery Ranch guarantees all of their products.
Review from Third Party Site:
Awesome pack! This pack is very comfortable, regardless of load. I use it as a daypack and a cargo hauling pack. It has hauled chain saws for trail work, tools and parts for backcountry facility repairs, been used for SAR and hauls most of my EMT gear. Sturdy and durable are built into this pack. Yes it's heavier than some packs but it carries a heavy load very well and very comfortably. In 20 years in the USMC I never had a pack that felt this good under load. Perfect for my new job as a Backcountry Ranger.